Pathology Transformation Implementation Lead
NHS England
Greater London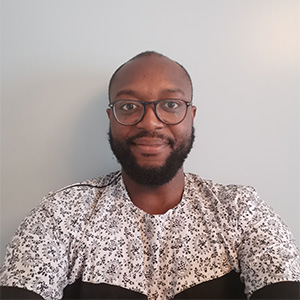 Biography
Divine is a Chartered Scientist and Fellow of the IBMS and currently works as a Pathology Transformation Implementation Lead within the National Transformation team at NHS England. A key admission of the National Pathology Transformation team is delivering a clinically led transformation strategy to pathology services in England as per recommendation 4 of Lord Carter's report.
In the last year, Divine has been focused on implementing measures for analysing service quality, efficiency, and effectiveness, clinical staff deployment and workforce productivity in pathology services in England. A biomedical scientist by background, Divine is a critical thinker passionate about addressing innovation in pathology, health inequalities an value based pathology.
Innovation within diagnostics is a key interest, and he is an honorary lecturer at University of Kent, teaching on the Biomedical Science course.
HIP problem solving project
Intelligent reflex testing: the lack of access to quick follow up tests prolongs the journey and increases use of resources. Divine is designing, via artificial intelligence or robotic process, automation access to a selection of additional tests to support the clinical query of clinicians. This in turn can lead to a reduction in patient visits and length of diagnostic journey, better workload for the pathology workforce, and, better outcomes by reducing the number of blood samples taken.