Junior Doctor
University Hospitals Sussex NHS Foundation Trust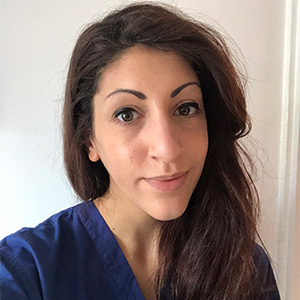 Biography
Francesca is a junior doctor, biotechnology graduate and personal trainer with experience in hospital medicine, community services, medical affairs, teaching, content writing, and clinical research. With a passion for equal access to healthcare and a keen interest in preventative and lifestyle medicine, Francesca aspires to empower individuals to live healthier lives, and to reduce health inequalities. Combining these two aspirations with her clinical interest in obesity, she aims to culturally diversify weight loss programmes with the purpose to represent different cultural traditions and perceptions around food, and to respect different religious beliefs. Promoting a holistic approach to weight management, she believes patients embarking on a weight loss journey should be provided with psychological support and personalised guidance on exercise routine, alongside culturally and nutritionally tailored plans.
HIP problem solving project
Obesity is linked to a multitude of co-morbidities, including diabetes and cardio-vascular disease, which may collectively lead to life-threatening presentations and long-term disability. Additionally, it can cause severe musculoskeletal disorders resulting in reduced mobility. Obesity is unfortunately seen across all ethnicities, genders, and age groups (including children) and represents a significant physical and psychological burden for the individual, as well as a major cost to the NHS. Due to its multifactorial nature, a personalised and holistic approach to weight management is pivotal. Currently available weight loss programmes do not reflect the cultural diversity of the ethnic populations affected by obesity, offering only standardised meal plan options. As proven by scientific studies, introducing culturally-sensitive modifications to diet plans could be more effective in achieving weight loss and could contribute to the formation of long term healthier habits.