Digital Midwife
George Eliot Hospital NHS Trust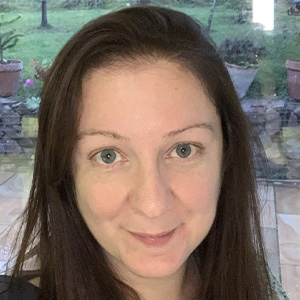 Biography
Gayle is an experienced Midwife with experience in hospital and community settings. Prior to Midwifery, Gayle had a career in IT specialising in software consultation, installation, and data analysis. Gayle was one of the first in the world to obtain a master's degree in IT Service Management, her dissertation researched the reasons for failures in large scale changes. As a current Digital Midwife, she has supported the maternity services in transitioning to a fully digital solution for the recording of pregnancy and birth information across specialties. This has led to process transformation and an additional drive for further digital transformation. The goal is to be the leaders in utilising digital solutions to improve patient care and utilise dwindling resources more efficiently, not only within the trust, but paving the way for other healthcare providers locally and nationally.
HIP problem solving project
There are a multitude of clinical systems available to healthcare providers at present, each with its own patient data locked within. Each system has its own unique ability to provide value within the clinical setting for varying specialties. However, with the ever-growing focus on the patient, it is essential that we look at ways of integrating clinical systems to provide the best patient care. Gayle's project is to create a solution that would become the interface between clinical systems to provide a coherent patient narrative to any consulting clinician irrespective of clinical system used.