Technology Enhanced Learning Relationship Manager, South East and London
Health Education England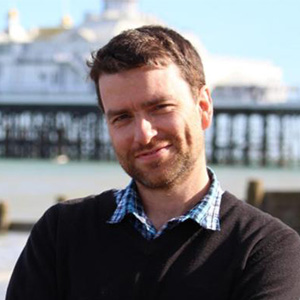 Bio
Iain is an educator, learning technologist and digital leader who has worked in many different contexts but has always tried to help people to use technologies to improve their work. As an educator, Iain became interested in learning technology to help him spend less time doing the admin and more time enabling learning. As a Learning Technologist he is interested in Robotic Process Automation as a way to reduce the time spent copying and pasting information from one system to another, in order to spend more time helping educators use learning technology more effectively. Now, Iain wants to promote the use of Robotic Process Automation in Health Education England and the NHS amongst support staff to enable us all to spend less time on repetitive tasks and more on adding value to the health and social care service users.
HIP problem solving project
The NHS needs to do more with the staff it has if it is going to meet the challenges of the long-term plan, reduce waiting list backlogs and pivot to a systems-led approach. Across various organisations, there have been intelligent hard-working people who have worked out processes which help them do their job effectively, but those processes have often relied heavily on manually collecting information from people, processing that information somehow and storing the information in some structured way. Many of these processes can be automated using tools that all NHS staff already have access to. Iain plans to give NHS staff the skills they need to use existing software to automate rote tasks safely, effectively and sustainably. Strategically, learning about how to collect, process and store information so that processes can be automated will prepare the NHS workforce, data and processes for artificial intelligence via intelligent process automation.