Published on 21 July 2022
Digital roles and career pathways, School leavers
On Wednesday 13 July, colleagues from The Digital Readiness Education Programme attended a careers event at University Technical College (UTC) Sheffield.
The event was an opportunity to showcase to students at the UTC the variety of careers available in the NHS, with a particular focus on digital roles and developments in the health and care sector.
UTCs are government- funded schools with specialisms in engineering, digital, design, creative media, science, health, and construction, and provide a unique and relevant approach to education by addressing the changing needs of students and employers in the 21st Century. UTC's provide sought-after technical qualifications and benefit from industry standard equipment and specialist staff.
On the morning of the event, we partnered with Sheffield Children's NHS Foundation Trust to run a workshop on how the NHS is using virtual reality (VR) headsets to improve care for children with various conditions, as well as discussing how VR headsets are used in the training and education of the healthcare workforce. Students had the opportunity to try out the headsets, taking part in games that children with mobility issues use to help with their movement. These VR games were created by researchers from Sheffield Hallam University, who collaborated with colleagues in physiotherapy from Sheffield Children's NHS Foundation Trust.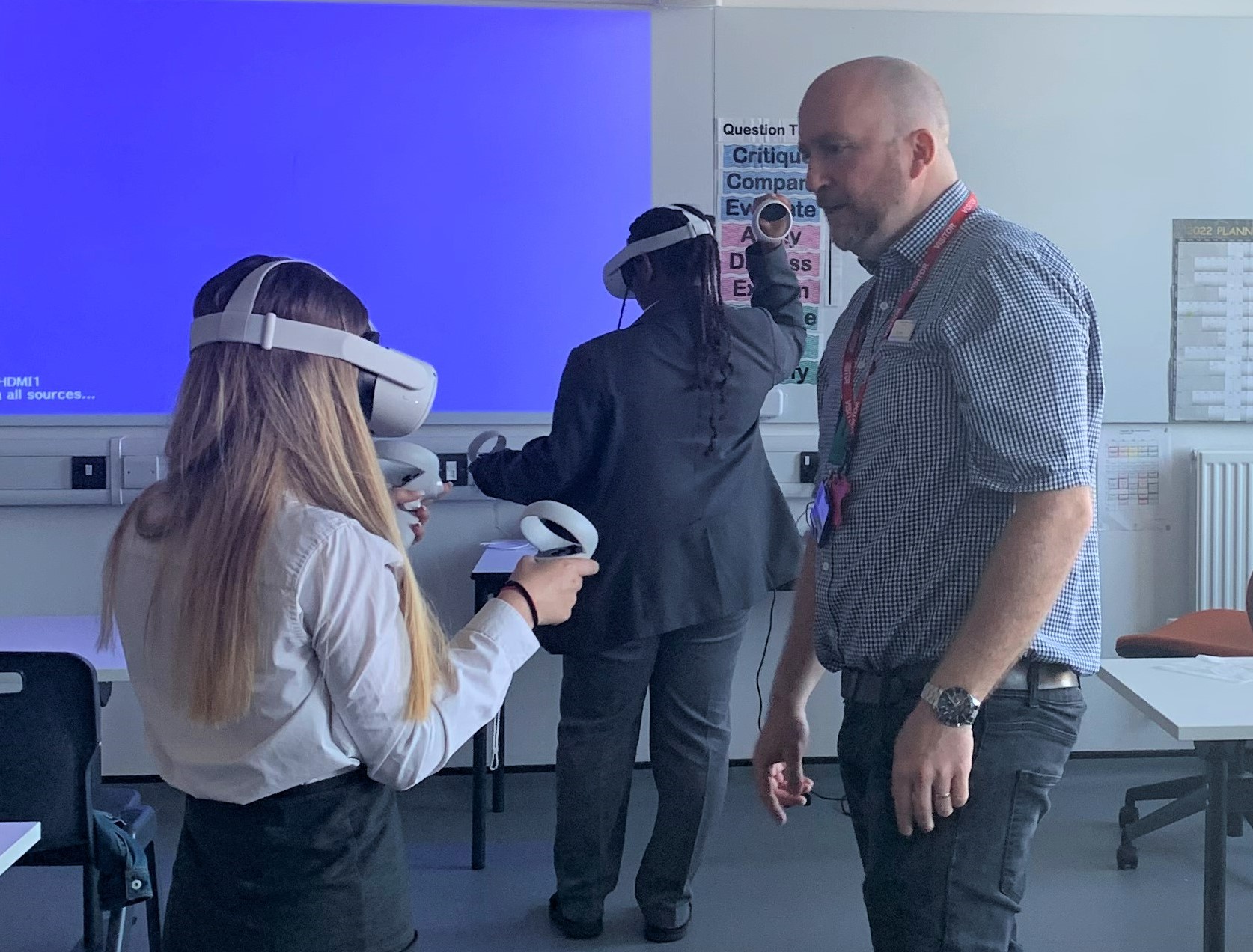 A careers fair took place in the afternoon, giving us the chance to talk in depth with students about NHS careers. We set students up on the NHS Find Your Career Quiz, which gave them the chance to discover roles which may be suited to their personality and skillset. We also had one on one conversations with students about the 350 careers in the NHS, and how many different digital roles are available in the health and care sector. The careers fair proved to be a huge success, with many students discussing how they are interested in working for the NHS, both in clinical and digital roles, and how surprised some were about the types of roles that exist..
Henrietta Mbeah-Bankas, Head of Blended Learning and Digital Learning and Development Lead at Health Education England, who was at the event, said "we met some impressive and enthusiastic UTC Sheffield students from different courses who will be real assets to the NHS in the future".
Discover more about the variety of roles in the NHS.